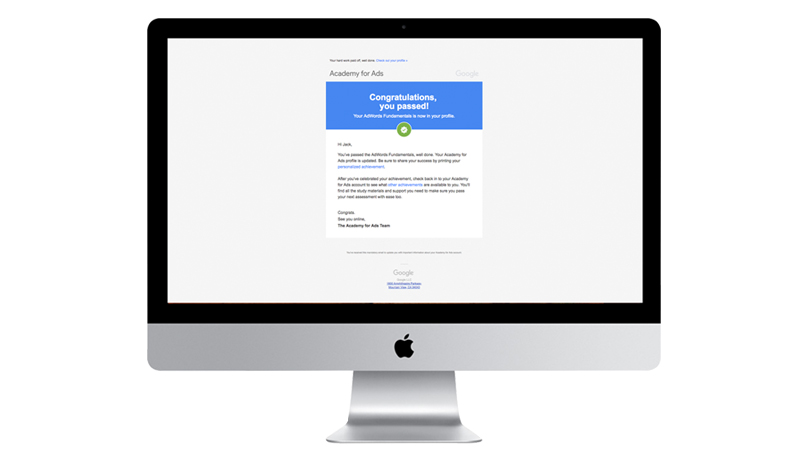 27 Mar

Brandthropology Team Re-certifies in Analytics

Brandthropologists Cooper, Sam and Joanna have passed their Google Analytics Individual Qualification Certifications (GAIQ)!

They have taken the initiative to better understand your website data.  Now certified, they have proven their knowledge of digital analytics best practices and the Google Analytics platform.

Want to grow your online presence?  Contact Brandthropology today.